Industry Issues Effecting NoSQL in the Enterprise to be Highlighted at the NoSQL Now! 2012 Conference & Expo. Read the Press Release.
Graph Databases are a Hot Topic at the NoSQL Now! Conference this Year - Read the Press Release.
Robert Scoble to Chair NoSQL C-Level Panel- Read the Press Release.
Dataversity's NoSQL Now! Conference & Expo Announces its Agenda and Opens Registration - Read the Press Release.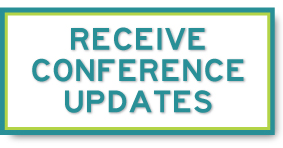 Wednesday, August 22 5:30pm - 6:30pm
NoSQL Products and Services Sessions

Wednesday, 12:30 PM - 01:00 PM
Thursday, 10:00AM - 10:30AM
Networking on the Exhibit Floor

Wednesday, August 22
12:45pm - 7:00pm Exhibits Open
5:00pm - 7:00pm Exhibit Reception

Thursday, August 23
10:30am - 11:00am Coffee Break and Exhibits Open
12:15pm - 2:00pm Lunch and Exhibits


NoSQL Now! is a conference covering the dynamic field of NoSQL technologies (Not Only SQL). The goal of the educational conference is to describe the diversity of NoSQL technologies available to all organizations to address their business needs, and to offer objective evaluation processes to match the right NoSQL solutions with the right business challenge.

At the inaugural NoSQL Now! event in 2011, over 500 people attended and enjoyed a rich educational program and energized exhibit floor. We expect almost double that attendance in 2012.